Description for DXRacer Prince Series P132 Gaming Chair, 1D Armrests with Soft Surface, Blue & White | GC-P132-BW-F2-01 / GC-P132-BW-F2-158
The DXRacer P132 gaming chair from the Player series is a modern ergonomic chair designed for the requirements of demanding PC users, office workers, computer gamers and managers. It offers comfort, safety, seating ergonomics and an unrivaled design popular all over the world.
DXRacer chairs are manufactured under strict quality standards to offer our customers the ultimate level of luxury and comfort. Although this chair was originally designed to heighten the gaming experience, it is true to become your seat of choice for working and relaxing too. No matter the activity for which you use your DXRacer, it will take your experience to the next level.
FINISHED WITH RACING STYLE
Built with the leather preferred by racing seats together with color combination design and detail stitching, our Prince Series can perfectly match your setup's style and help you dominate in the gaming world.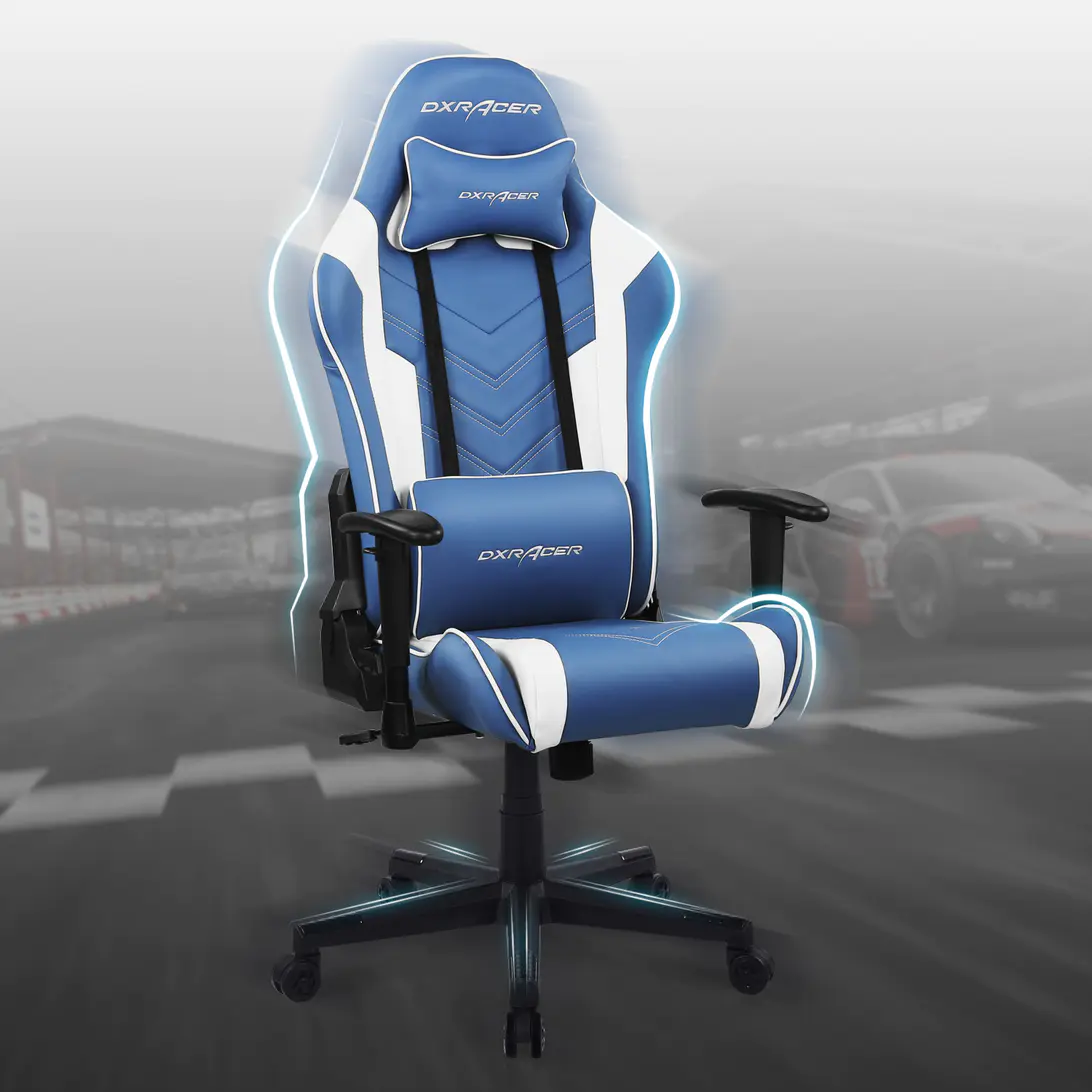 ENGINEERED FOR COMFORT
With adjustable neck and lumbar pillows that give you the extra padding you need for any position, you'll find the true ergonomic comfort and support designed for the important areas of your body.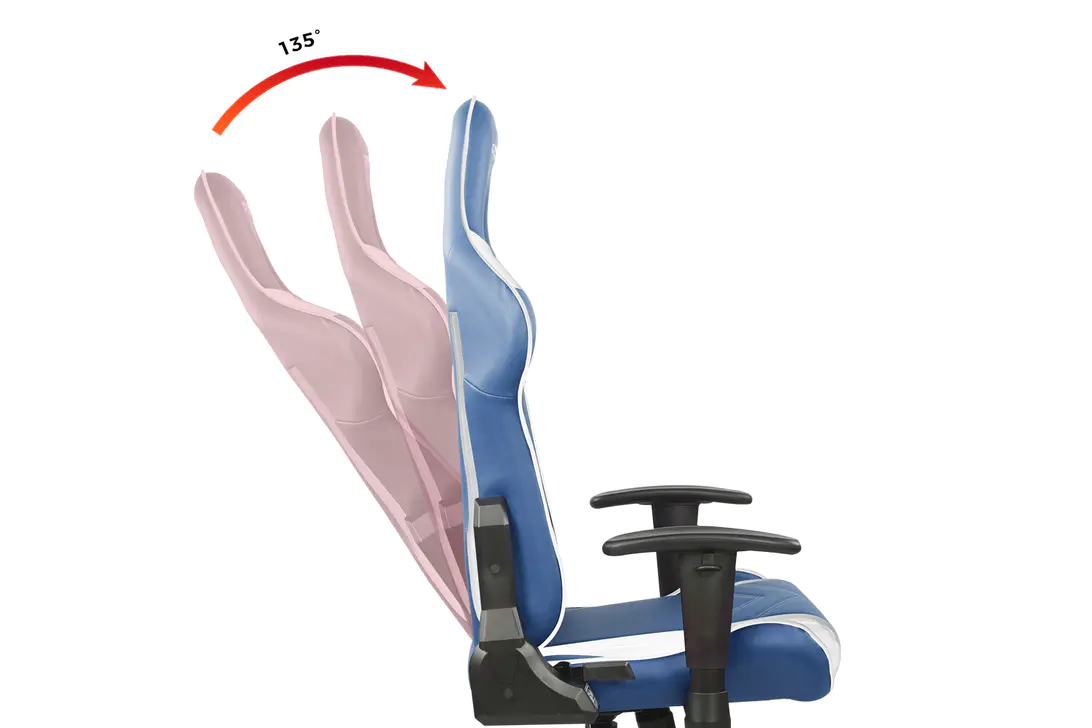 ADJUSTABLE BACKREST
Whether you're gaming, working, or taking a nap, our chair provides perfect angle support from 90° up to 135° to suit all your needs.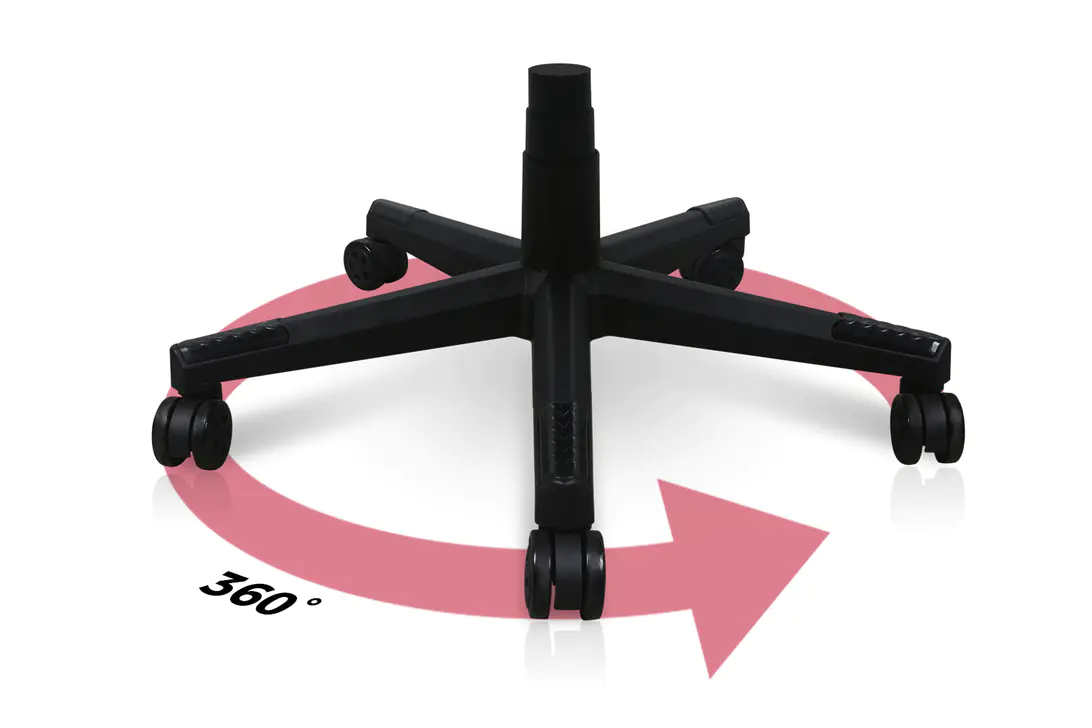 ANTI-SCRATCH PU CASTERS
PU coating casters are engineered for quieter operation and greater resistance to foreign objects and debris. They are edgy, quiet, and impeccably smooth, providing the mobility you need for every action.